TUSCAN IGP EXTRA VIRGIN OLIVE OIL
Frantoio di San Gimignano
A certified oil that embodies the excellence of Tuscan olive-growing tradition. The "Frantoio di San Gimignano" is easily recognisable by the IGP (PGI – Protected Geographical Indication) mark on the neck of the bottle and the alphanumeric code that makes it possible to trace the entire production chain. They offer the guarantee of production being carried out entirely in San Gimignano and the transparency of all production stages from harvesting from olive groves recognised by the consortium to bottling.
This extra virgin olive oil is the most popular of Tuscan olive oils, green in colour with golden highlights, with an intense fruity taste and perfectly balanced bitter and spicy notes. The organoleptic characteristics allow the taste of every recipe to be enhanced, making it particularly recommended for raw finishing.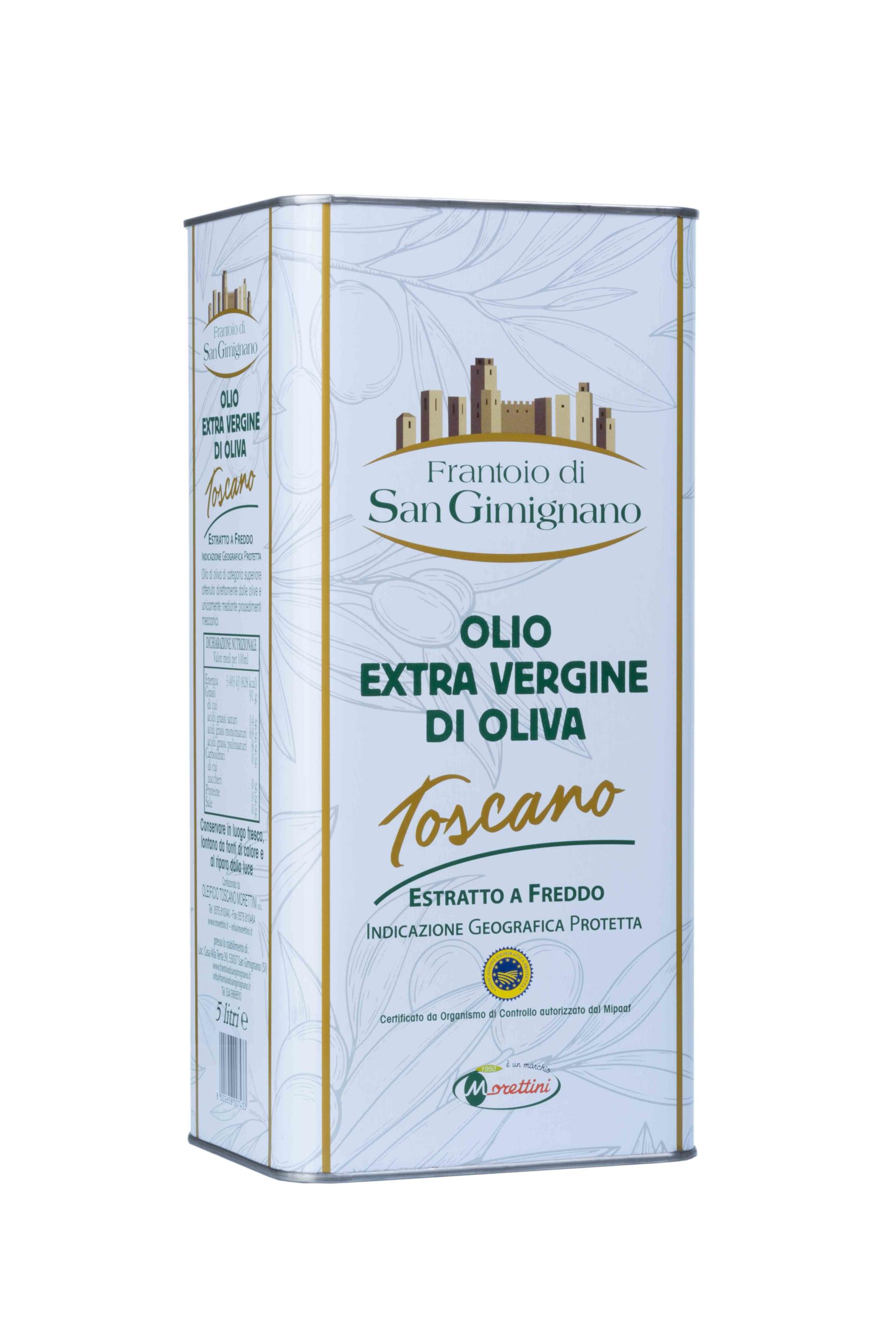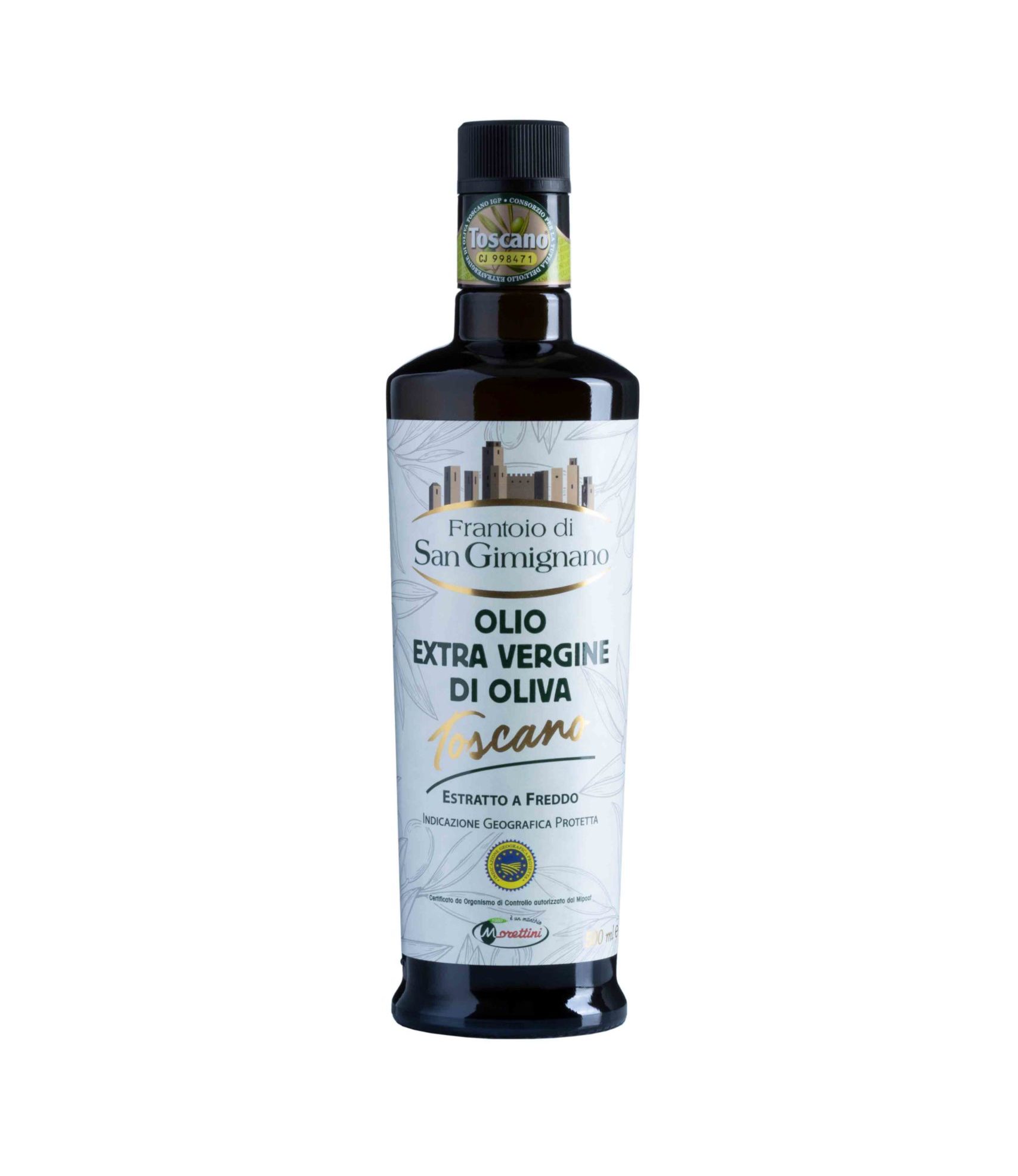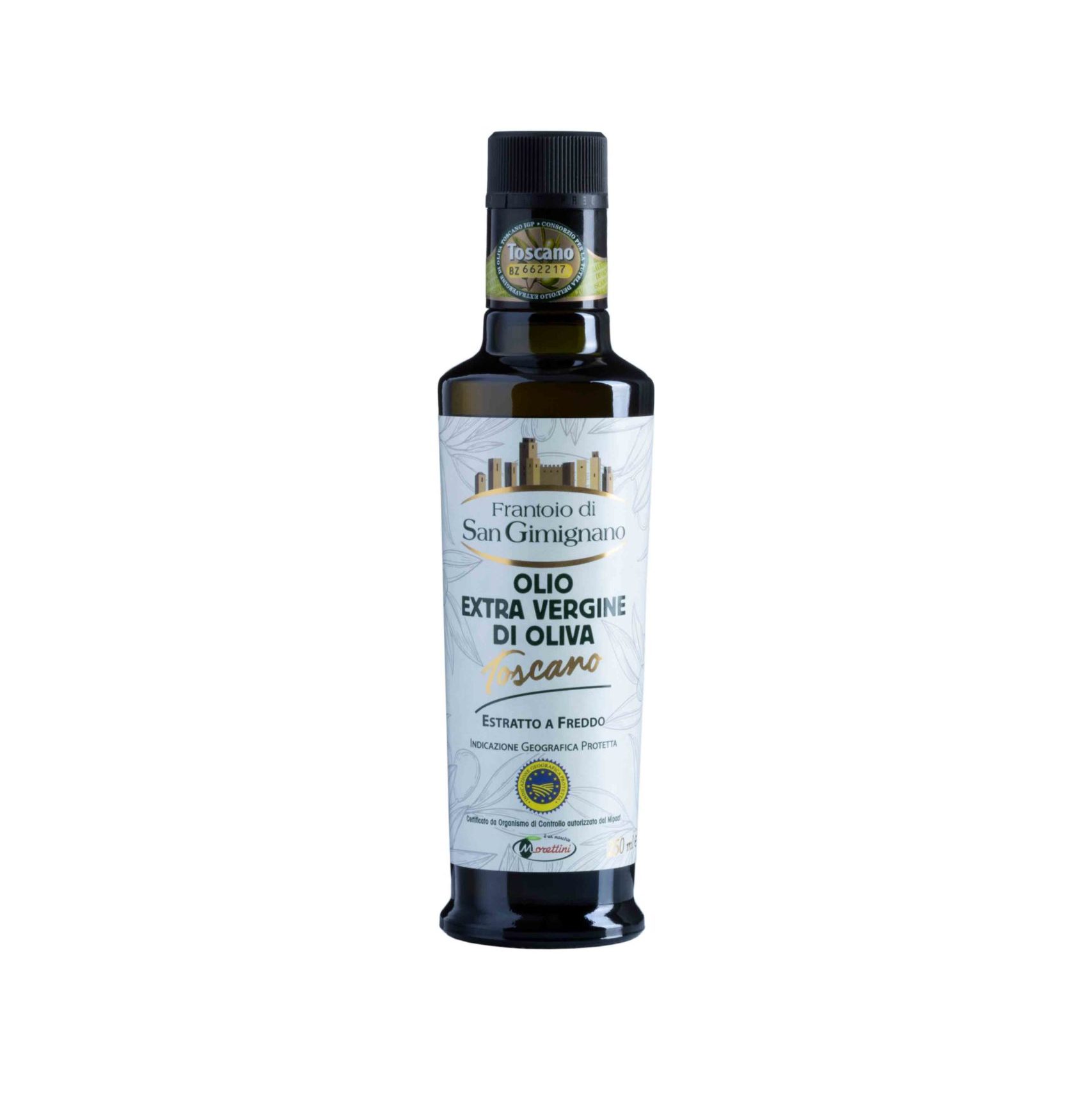 100% ITALIAN HIGH-QUALITY OLIVE OIL
A tribute to the history of San Gimignano, a town known for its 72 towers. "TorreVerde72" is made from carefully selected olives crushed and bottled at the San Gimignano Oil Mill to offer a high-quality product that stands out for its delicate fruity taste, its harmonious balance of bitter and spicy notes, and its golden green colour.
The organoleptic characteristics are ideal for any use in the kitchen, contributing to the taste of any dish: raw for finishing, for pan cooking and for preparing sauces, gravies, side dishes and roasts.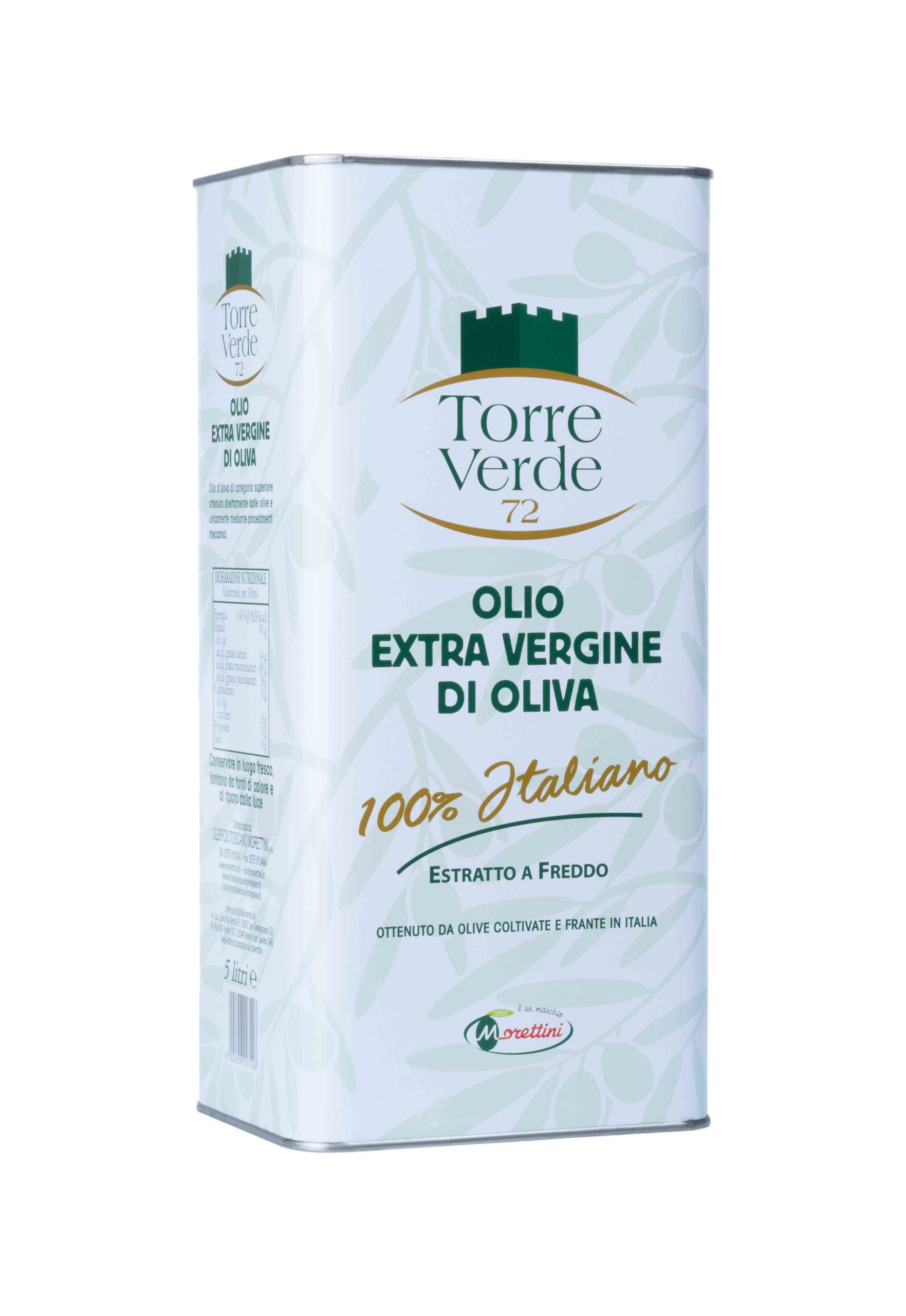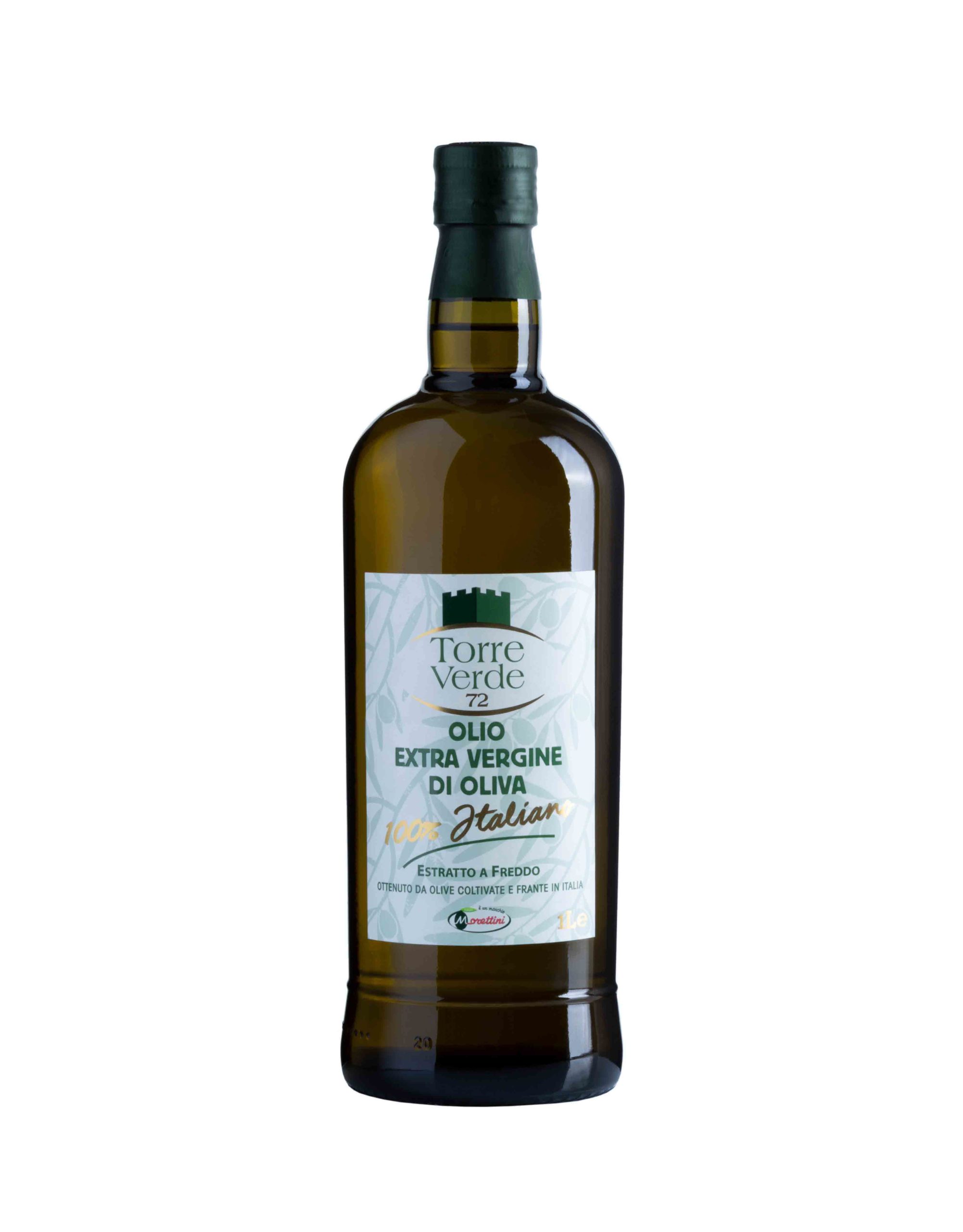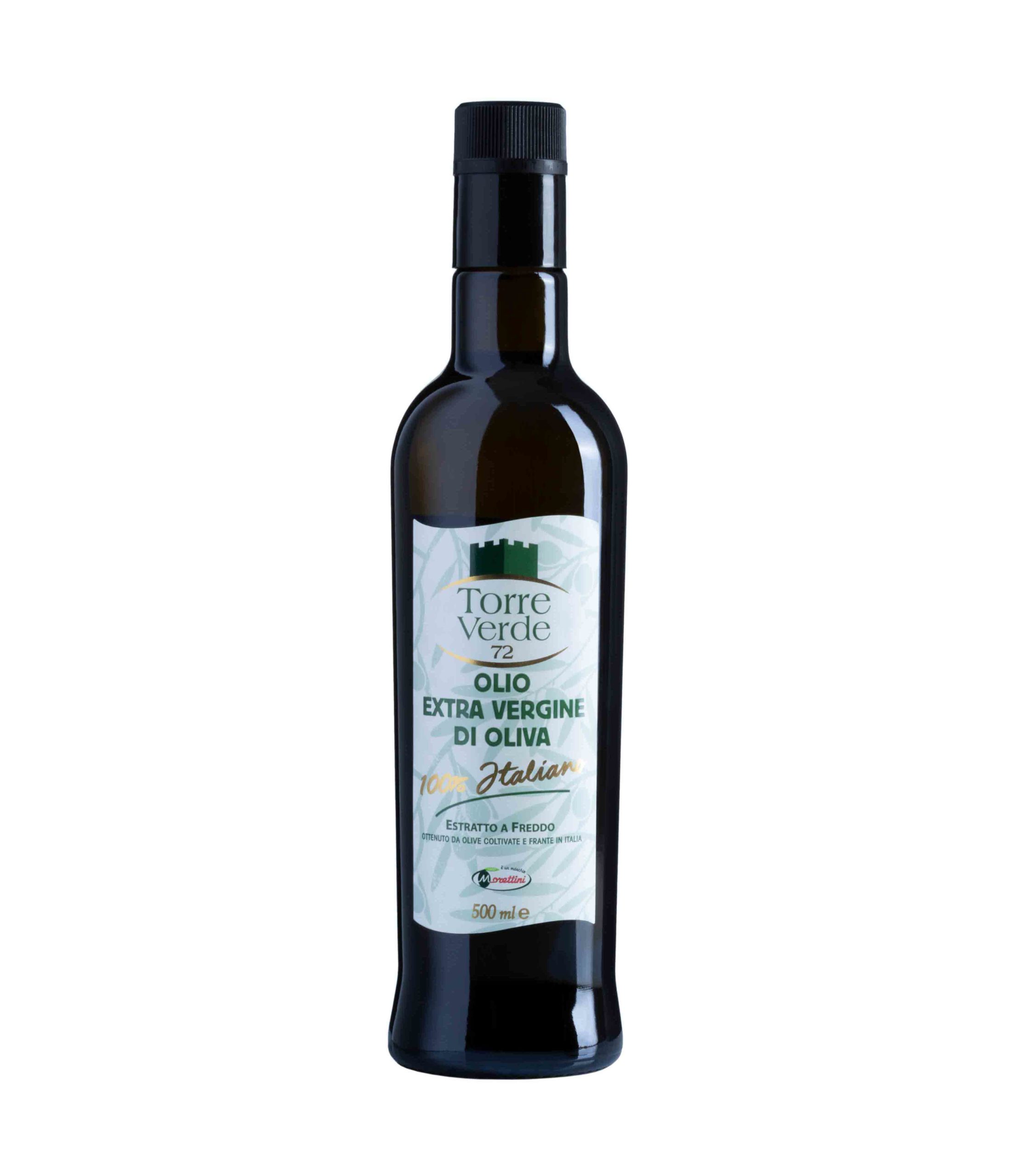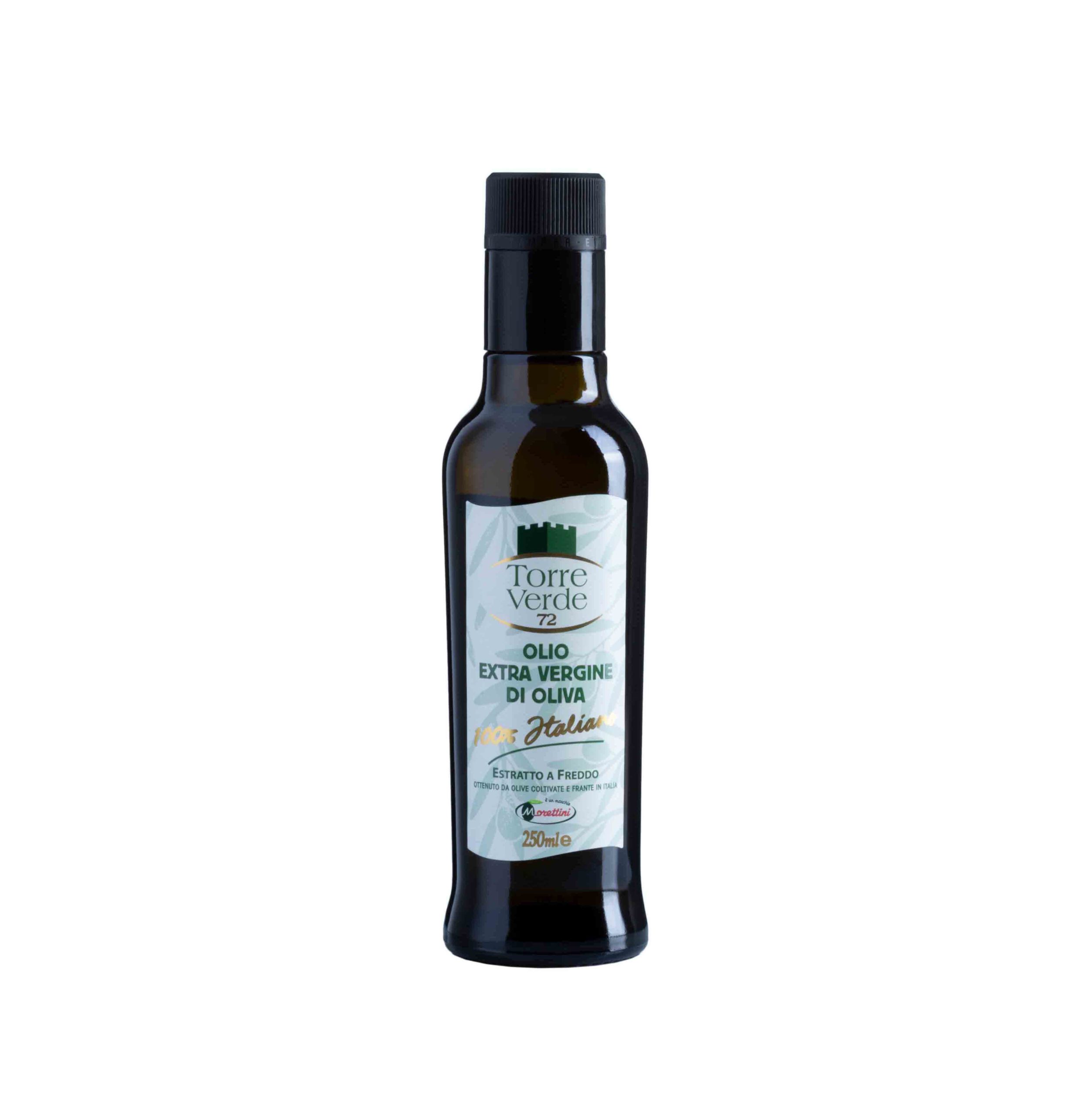 Oleificio Toscano Morettini s.r.l.
Sede legale: Via XXV Aprile 121
52048 Monte San Savino (Arezzo), Toscana
P.Iva: 01163790510
info@morettini.it

Frantoio di San Gimignano
Loc. Casa Alla Terra 39
San Gimignano (SI)
Tel. (+39) 0577 1607416
info@frantoiodisangimignano.it